Navy Accepts Delivery of Destroyer USS Zumwalt
SAN DIEGO – The Navy accepted delivery of USS Zumwalt (DDG 1000), the lead ship of the Navy's next-generation of multi-mission surface combatants, April 24. Following this delivery, the ship will transition from combat systems activation to the next phase of developmental and integrated at-sea testing.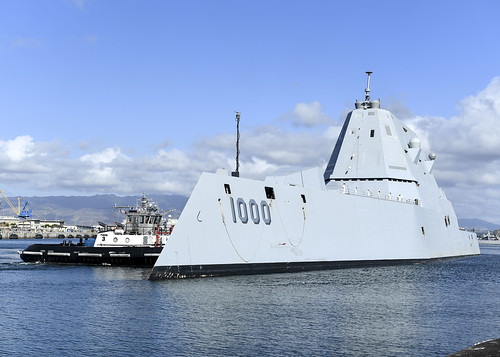 This event marks a major milestone of the dual delivery approach for USS Zumwalt, which achieved hull mechanical & electrical delivery from shipbuilder General Dynamics' Bath Iron Works in May 2016. Raytheon Integrated Defense Systems was the prime contractor for the Zumwalt combat system and has led activation and integration for Zumwalt class ships both in Bath, Maine and San Diego.