Nearly 4 Years After Commissioning, The US Navy Is About to Get A Fully Working Stealth Destroyer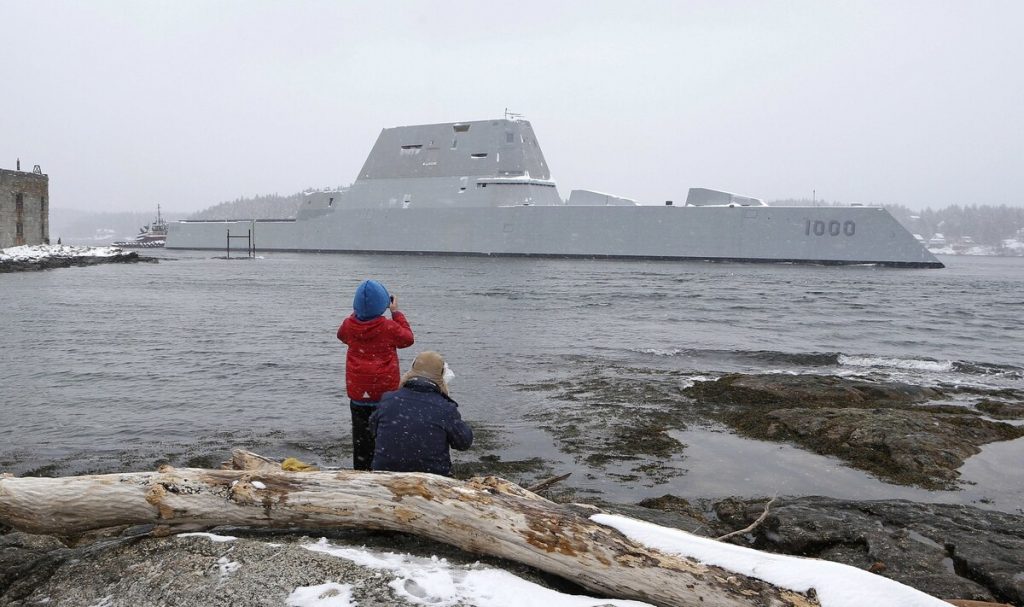 WASHINGTON — The U.S. Navy's first stealth destroyer, the Zumwalt, is on track to have its combat system installation completed and delivered within days, a source with knowledge of the program told Defense News. It's the end of a long journey for the ship that was commissioned in 2016 without a working combat system but is finally preparing to fully enter service. The ship was slated to have its installation completed in March, and the service is still on track to deliver on time, the source said. In November 2016, BAE Systems was awarded a $192 million contract to deliver the combat system for Zumwalt and its sister ship the Michael Monsoor.
Continue to article here.